Would anyone turn down a cute and chubby whale coin purse as a gift?
The big belly helps you store cash, bank cards, keys and other small items. Whether you hold it in your hand or hang it on your school bag, it's a presence that can't be ignored!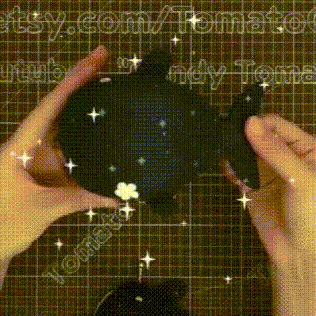 We have three sizes to choose from and can also store your headphones and keys so you never have to waste time looking for them or worry about losing them. It's lightweight and easy to carry, and can also be stored in a handbag, making it very convenient for women who don't like to carry heavy items or large purses.
This is also a great product for sewing enthusiasts to make and a great choice as a gift for family and friends. Whether you are a cute grandmother who likes to go to the supermarket, or a beautiful mom who takes care of her family, or a college student, you can use this little purse.
Whales have always been one of the marine creatures that the world has tried to protect and have an extremely important position in the marine ecological chain.
But because of the climate and ocean pollution, the environment in which whales live is getting worse and worse. We hope to use this little whale coin purse to appeal to everyone to take care of nature and protect our oceans.
Size:
Small Pouch: 5in
Medium Pouch: 8in
Large Pouch:10in
Material: Acrylic
Package List:

Whale Coin Purse Template Set + Manual