This wooden clamp holds small items very well while reshaping and easy to release the item by moving the wedge. A handy tool to have if you work on jewelry or small craft work.It helps your work much easier and you can do better detailed work on ring or pendant. It holds the subject pieces very firmly without damaging them and very easy to use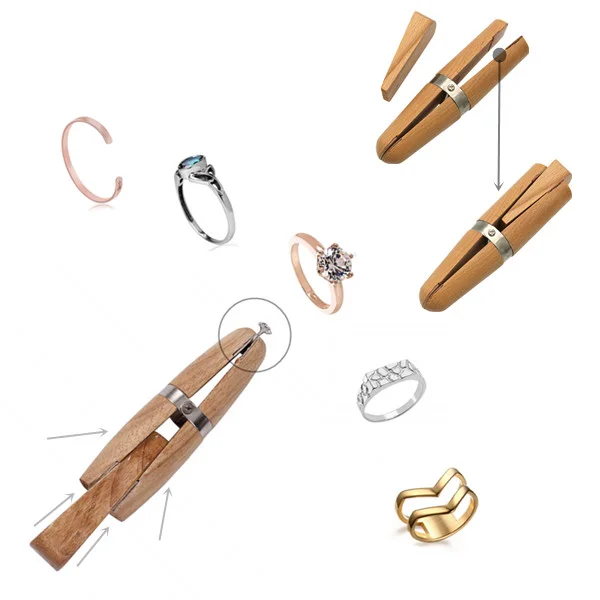 DESIGN:

Wedge design ensures that you can easily adjust the clamping force according to needs.

Leather jaws guarantee ZERO demage to your rings and other handmade jewelry while holding, making, adjusting, and repairing.

QUALITY:

Made from solid wood material, well-polished, sturdy, and durable with comfortable hand-touch.
APPLICATION:

Use this tool to clamp rings and many other precious handmade jewelry when you are ready to polish, or weld, or bend, or wrap, or twist, or adjust them. This tool won't cause any damage to your jewelry when holding the ring.
PROTECTION:

This clamp works on any

type of ring or other small jewelry, and it will surely protect your fingers.

GIFT:

No matter for a new beginner or a professional handmade jewelry maker, this tool will be an essential tool. Get one for you now!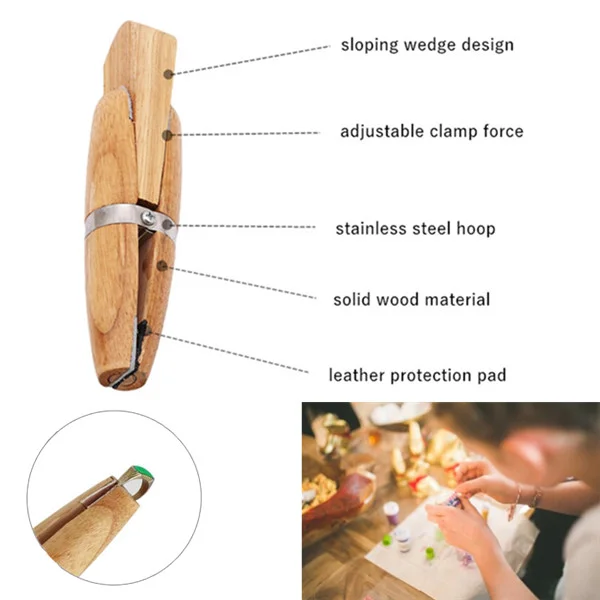 CARE INSTRUCTION: wipe with wet cloth and dry cloth.
PRODUCT SPECIFICATIONS: