Steampunk is a style, a lifestyle and a philosophy described as 'a sub genre of science fiction and fantasy that incorporates technology and aesthetic design inspired by 19th century industrial steam powered machinery'.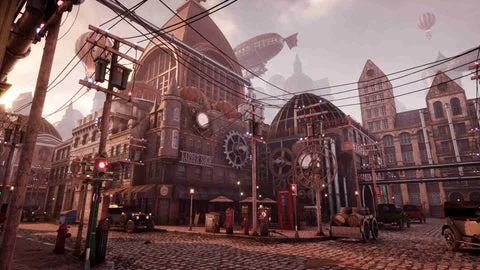 If you're keen to get in on the Steampunky action before that there's nothing to stop you gathering together a Steampunk Sculpture at home.
These little guys are suitable to be placed in any corner you like. Whether it is a garden, a patio or a living room, they can show a unique feeling.
❤️No matter what occasion they are placed on, they will surely attract people's attention.😍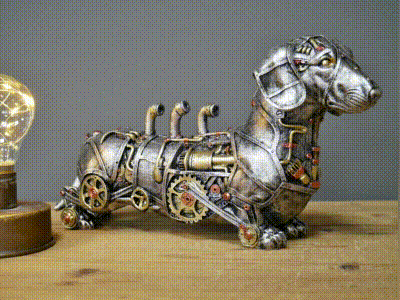 The last day of the promotion: The maximum discount in history:
49% off is only for this time.
These mechanical animals are handcrafted in limited quantities of only 300 pieces! Hurry while it's still !!

FEATURES:
The design concept of mechanical animals comes from European and American industrial retro styles. This steampunk-style mechanical animal statue designed with various mechanical parts has changed the cute image of animals in the past. It is very unique and cool.
These animals are made of resin, hand-painted metal paint, exquisite and unique, not easy to fade.
The perfect size design can be applied to most house decoration positions.
Creative mechanical animal decoration: These mechanical animals are suitable for display windows, desktops, bookshelves, children's rooms, bars, and living rooms.
The perfect gift: These cool animals are very suitable for boys, men, or male friends as gifts for important occasions such as birthdays, Christmas, and graduation ceremonies.

SPECIFICATIONS:
Material: Resin
Color: Silver&gold
Snail(300g,18*9*9cm)
Bulldog(260g,18*8*13cm)
Elephant(350g,7*11*20cm)
Gorilla(407g,8*17*20cm)
Flying Dragon(350g,22*7*17cm)
Rhinoceros(240g,20*8*13cm)
Sausage Dog(320g,19*6*12cm)
Wolf(280g,22*6*17cm)

PACKAGE INCLUDES:
1 x Steampunk Mechanical animal Statue