SHIP FROM USA! 
Having fun and no more hassle when you Sew & Quilt
100% Money-Back Guarantee
No-Hassle Triangles Gauge eliminates the guesswork for creating 1/2 inch squares and 1/4 inch square triangles. Effortlessly cut, mark and stitch without ever cutting a triangle or guessing at the sizes. Make five block sizes for both 1/2 and 1/4 inch triangles. Reference the left side of the gauge for 1/2 inch squares and the right side for 1/4 inch square triangles. The sliding gauge locks for accuracy. This package includes one twelve inch triangle gauge with multiple measurement options (ranges from 2-7/8 inch to 7-1/4 inch cutting options).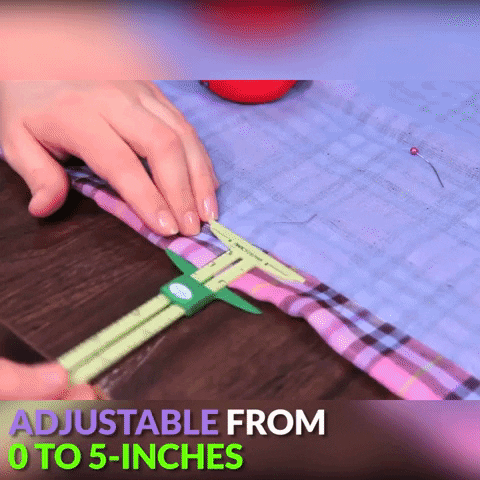 The 5-In-1 Sliding Gauge is a handy tool which makes your scrapbooking, cardmaking, and sewing tasks easy. It has a durable plastic construction with an adjustable design for a smooth sliding function. You can use this sliding gauge for marking button holes, seam allowance gauge, hem gauge, circle compass, T gauge etc. Add it to your collectibles and you'll be amazed at how often you use it.