We always think that each handmade item is a creation of love and skill and the artisan uses all their abilities to create a beautiful item that celebrates their craftsmanship, that is why we understand the value of each piece.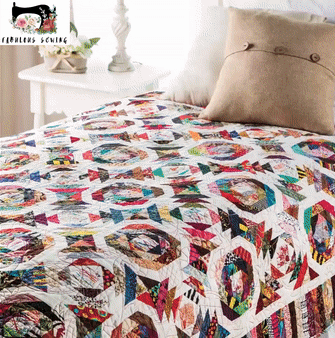 Make gorgeous and unique quilts as easily as a sewing professional and give your family and friends the best warmth!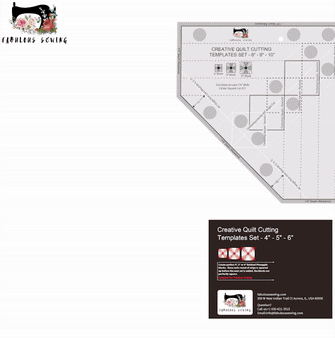 Features:
Create all sorts of gorgeous and unique patterns, flowers, circles, stars, in a user-friendly and practical manner, or purchase it as an excellent gift idea for professional tailors, apprentices, or DIY embroidery fans!
All of the pieces can be cut from those odd-sized scraps in your stash or stack fabrics and cut multiples in a matter of minutes.
Use the fabric & cloth scraps to quilt gorgeous patterns. Spend more wonderful sewing time with family and friends!
The templates slide easily over the fabric until pressure is applied. Then, our exclusive holds the fabric in place while cutting, eliminating slipping and miss-cuts!
The tips are trimmed when needed so the pieces sew together perfectly every time. Embellish the seams, if desired, with your favorite decorative stitches and threads.
Exquisite Gift Box - Detailed Instruction For Use. CLICK HERE
Specification:
1 X Creative Quilt Cutting Templates Set - 4" - 5" - 6" blocks
1 X Creative Quilt Cutting Templates Set - 6" - 8" - 10" blocks
1 X Free PDF Instruction For Use