Simple steps to make a variety of styles, without quilting! No piecing!
Is it cool? It's amazing because it only requires two twists!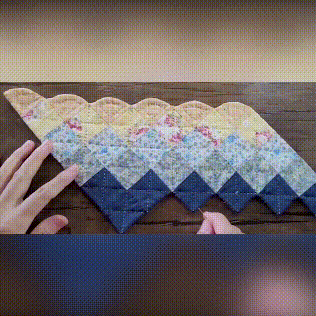 Try this unique technique, it'll make you feel amazing! Quickly make a bag without quilting, and without binding. The beauty of the Petal Twist bag is its simplicity!
How to make it: Use your choice of solid color, patchwork, print, batik, or even wool fabric, cut the same size according to the template, twist the two sides 180 degrees to the center, and stitch. That's all!
With three sizes to choose from, not only when used as a handbag, but also as a crossbody bag, a storage bag, or even a small basket of toys for kids, it can help you and meet your needs whenever you need it.
Specification:

Material: acrylic

Size: Small-10inch, Medium-12inch, Large-15inch


Package List

Petal Twist Bag Template+Manual