Wide Usage

- This tweezer tool set is designed for soldering and welding purposes, as well as jewelry making and repair applications like silver or gold finger rings and necklaces. Besides it can also grip decorations or pick up small stones, beads, rocks, and other small objects.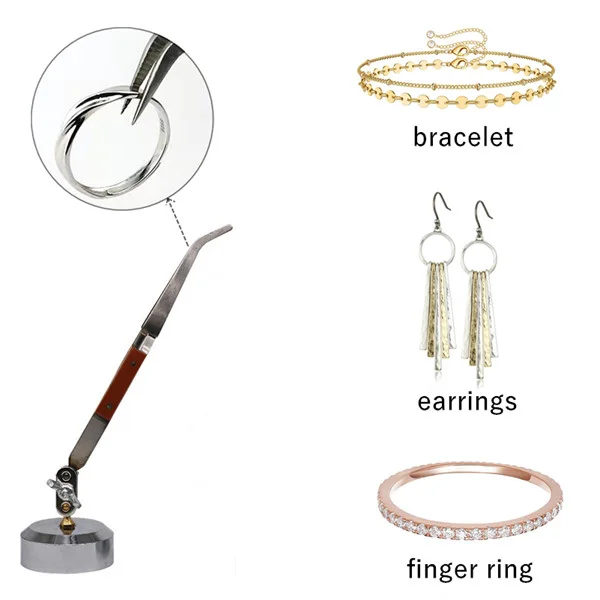 High Quality

- Our tweezer is made of stainless steel and has heat-resistant grip to protect fingers from heat. The tips of the tweezer have grooves which has a moderate nipping force and a sound anti-skidding effect, very sturdy and durable.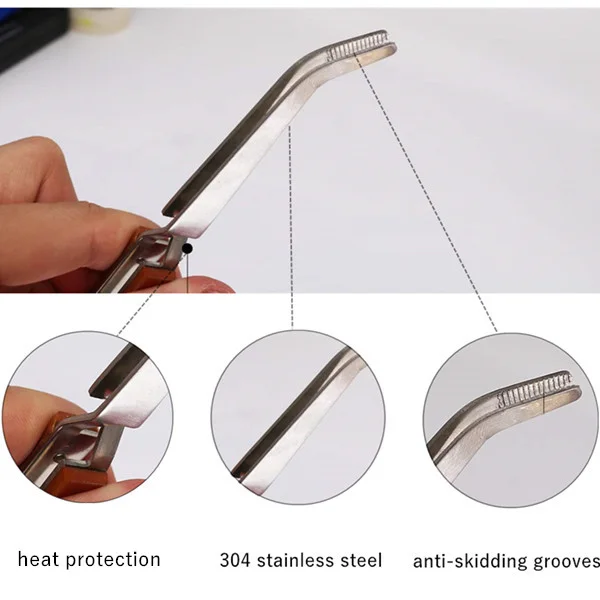 Specific Tweezer for Specific Purpose

- Straight mouth tweezer is used to pick and nip small items like jewelry accessories. The curved mouth tweezer is to nip and hold metal jewelry and accessory to finish soldering work. The "8" shape tweezer can do both but it fits relatively bigger items like silver bracelet.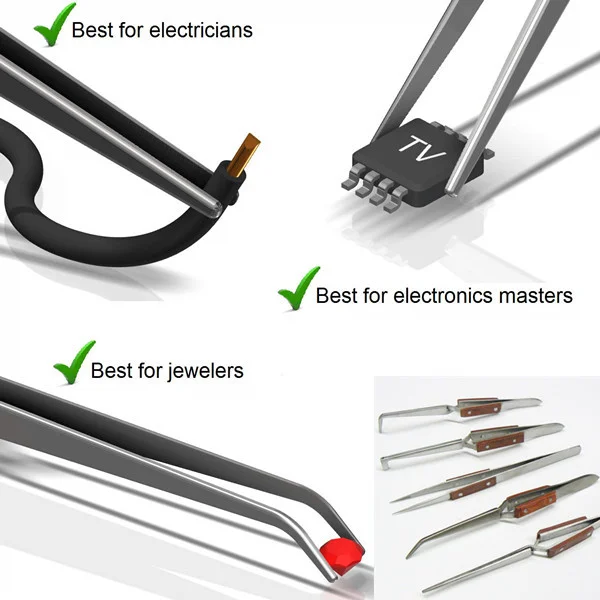 Easy to Use

- No matter you're a new operator or skilled DIY lover, you can do your work with this tweezer with ease since this tool set requires no complex techniques and it is super easy to use.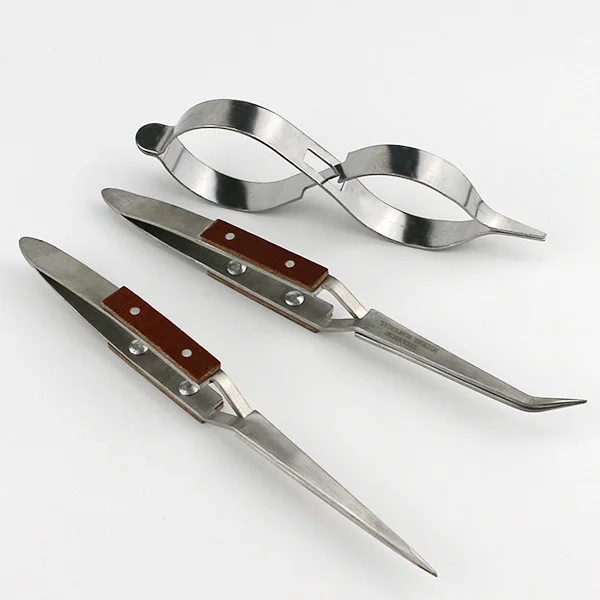 SPECIFICATIONS:
Material: 304 stainless steel
Weight: 30g
Size: straight mouth(16cm), curved mouth(16cm), 8 shape(12.5cm)
Color: silver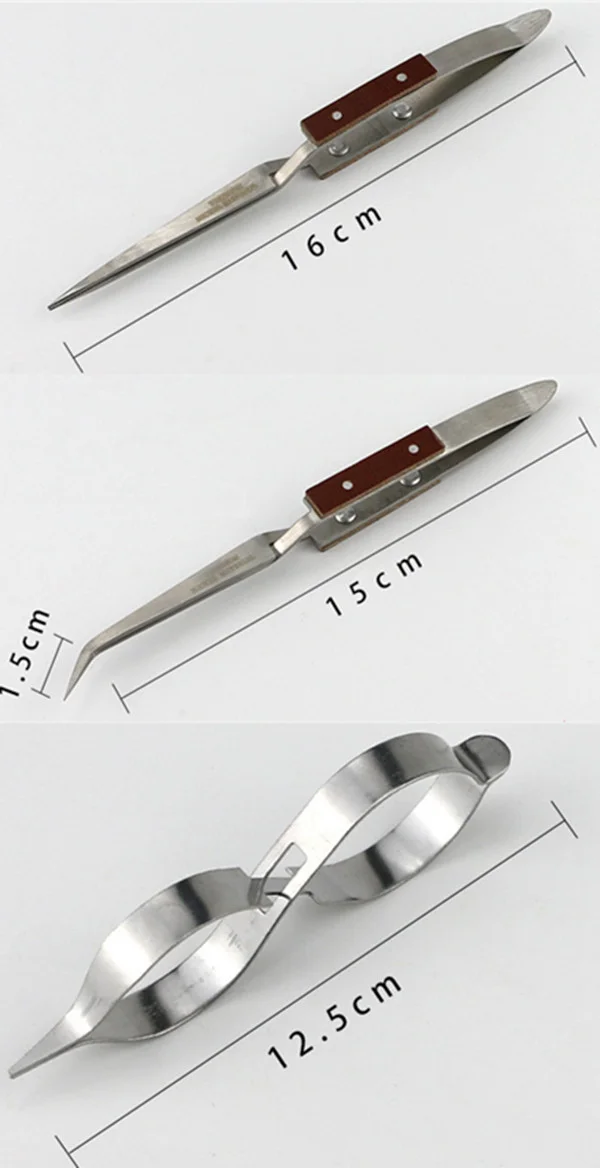 PACKAGE INCLUDES: