✔The steel bead reamer tool with diamonds are applied to grind large bead holes by hand and remove excess burrs from bead holes before stringing, which can enlarge the hole quickly, saving your time.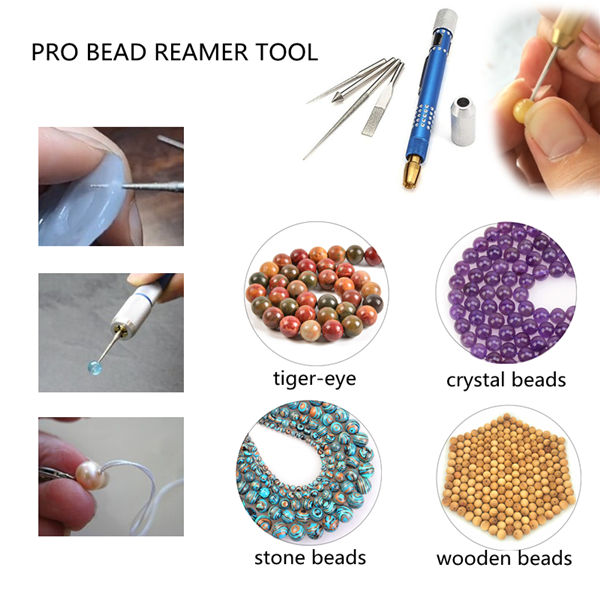 ✔ This is a new set of 4 diamond bead reamers. Designed with a pocket clip, includes 4 Interchangeable Attachments, Recommended for jewelers, lapidary, hobbies and crafts, modeling, home repair, etc. Holds burs, files, reamers, wire, stock, or tubing for filing. Made of stainless steel, aluminum alloy and diamonds, this reamer tool is durable and sturdy.
✔ These bits are great for filing glass, ceramics, tile, brick, plastics, wood, fiberglass, stone, rock carbide, gold, platinum, silver, metals, or anything else that is hard.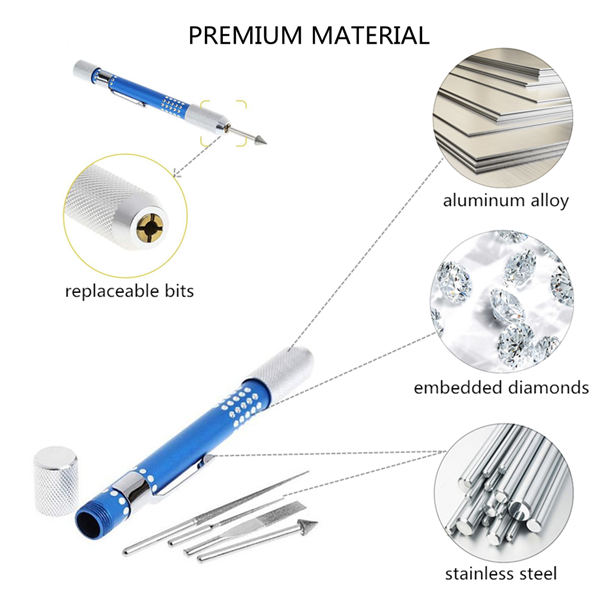 ✔ This master diamond bit set allows you to shape, grind, and finish with precision, It is versatile, easy to use, and trouble-free. Sometimes the holes of a bead are too small or not quite straight, This is the perfect tool to help solve these problems.
✔ Has an easy release chuck friction fitted into the aluminum housing which releases instantly when the cullet is unscrewed. The handle is hollow for easy convenient storage of diamond tips, the handle measures approximately 4 1/2" (114 mm) long.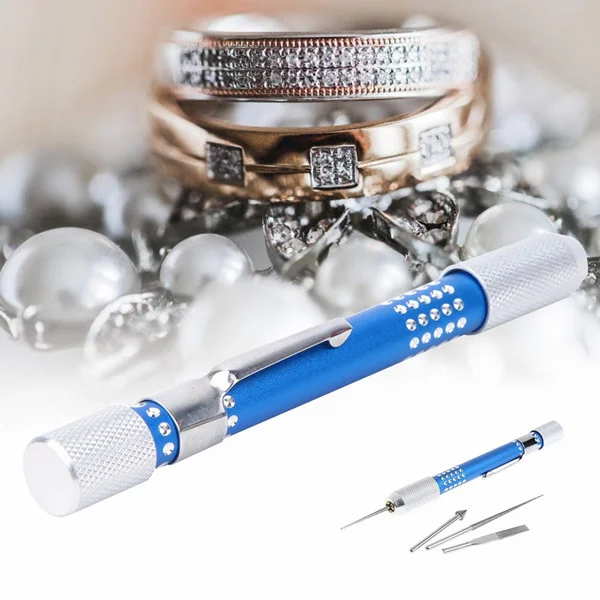 Specifications:
Material: Stainless Steel Sharpening Rod with Dust Coating
Color: Blue
Size: 4 1/2" (115 mm)
Weight: 29g (approx)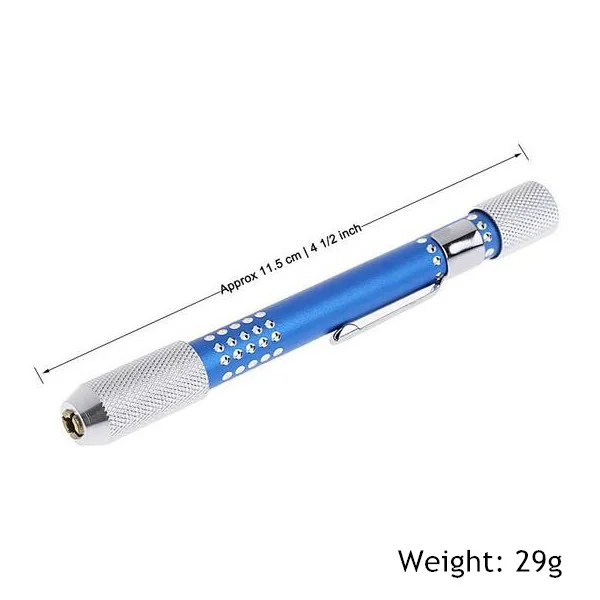 Package included:
1 x Mini Grit Sharpener Set