A Reliable Wrist Helper
- It still bothers you to wear a thin bracelet? Bracelet Wearing Assistant & Helper will help you solve this problem.
Fast and efficient wrist bracelet wearing, no mess up and no fret
, it will be a reliable helper in your daily life.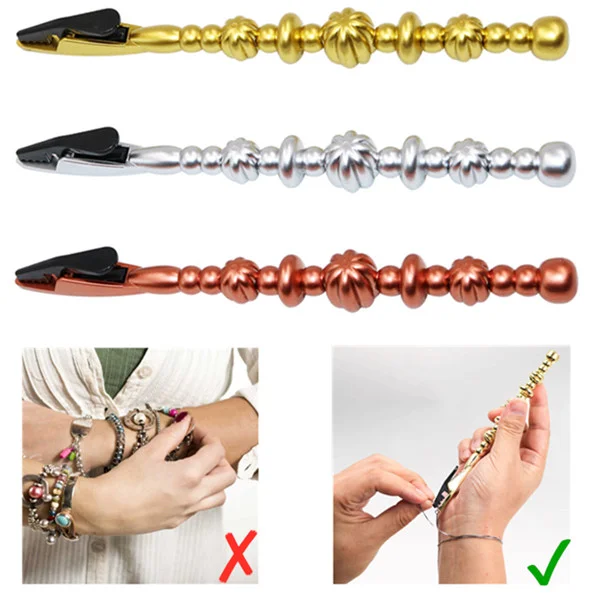 Super Easy to Use - This tool requires no particular operation skills and sophisticated steps. What you need is to nip one end of the bracelet, hold the tool and use your hand to connect the end to the other end together. This process is super easy and fast. Surely it will save your time and great efforts.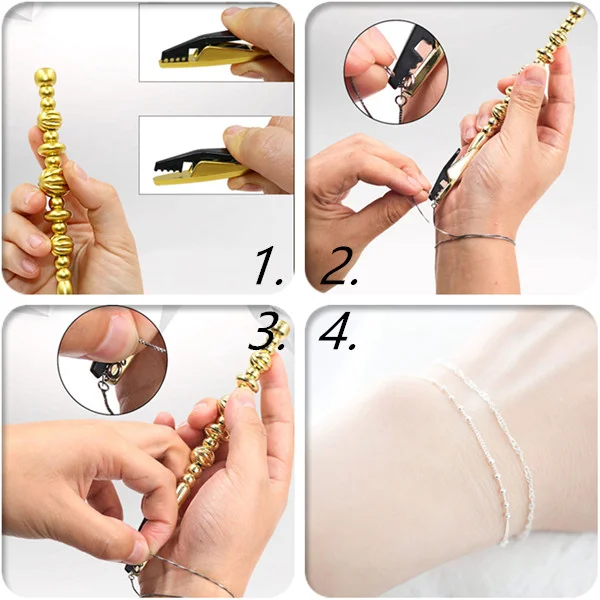 Portable and Ergonomic - Bracelet Wearing Assistant & Helper weighs only 14g and you will feel nothing in your hand when using. The ergonomic anti-skidding design makes it easy to be held. Besides the helper is longer enough to accomodate different wrist sizes, portable and humanism.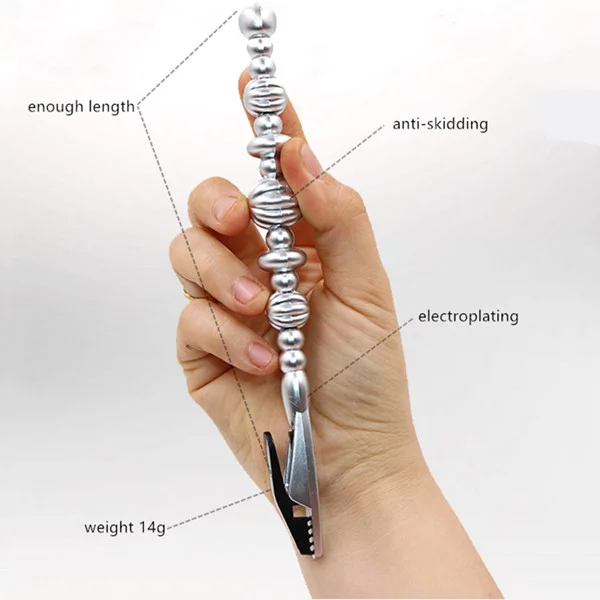 Premium Material - Made of ABS plastic, not metal, this tool will do no harm to your precious jewelry. Since it is not metal, the tool will not scratch your jewelry, nor reacts with your metal jewelry. The bite force is also very strong due to the inner mechanical spring design.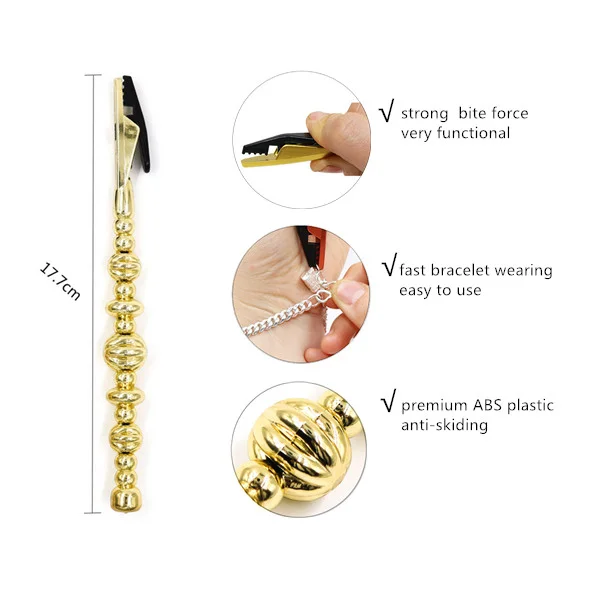 SPECIFICATIONS:
Material: ABS plastic
Color: gold,silver,roseo
Weight: 14g
Size: 17.7cm
PACKAGE INCLUDES:
1 × Bracelet Wearing Assistant & Helper