8 styles of angel wing charms, about 11~26mm long, meet your various needs, giving you multiple choices.
These wing spacer beads are for using as spacer beads to separate your jewelry beads effectively and beautifully, make your handmade jewelry shiny and eye-catching.
Use these wing spacer beads in between all your favorite beads or string a whole strand of them, these beads will add a little extra shine to your jewelry-making projects.
Excellent size for suspending small items from delicate necklaces, bracelets, earrings, anklets, and many ornaments.
Learn simple and exciting techniques to make jewelry just like you see in department stores, an affordable way for DIY to get great style.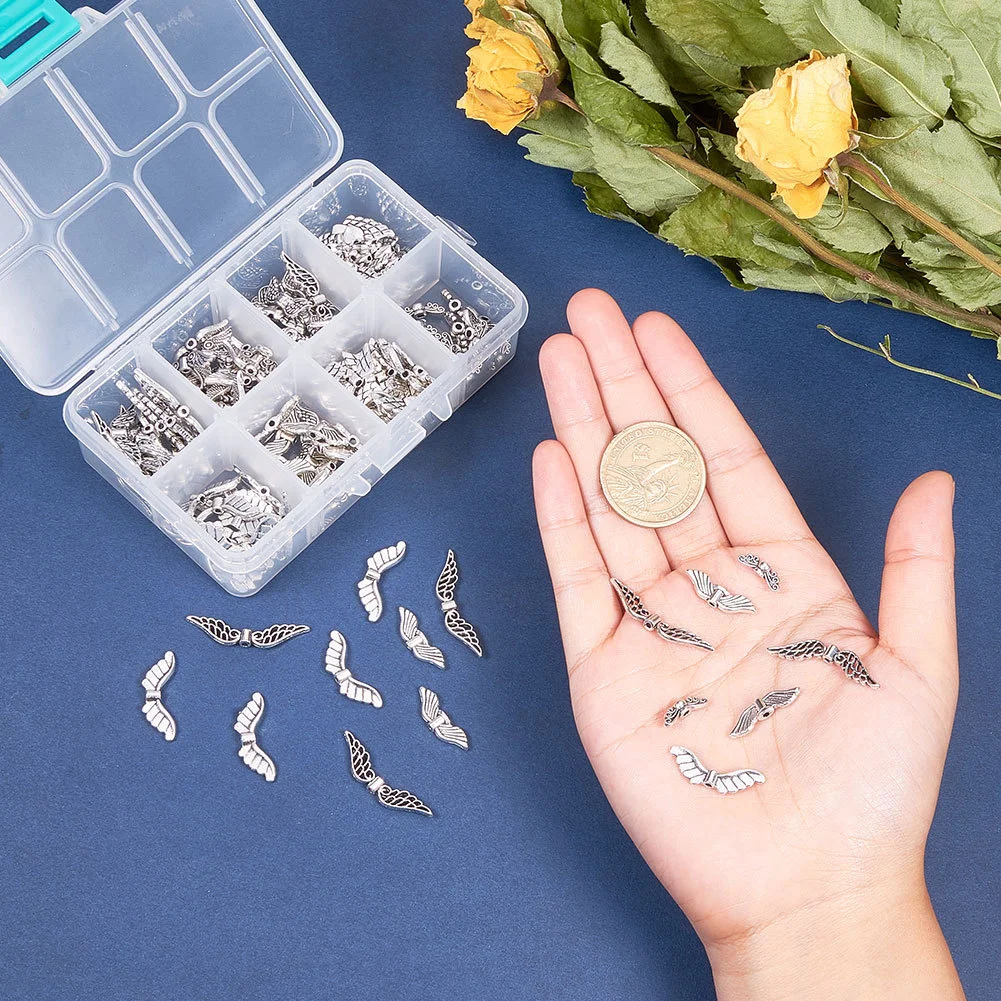 Specification:

Brand: Dsherrich
Material: Alloy
Condition: Top quality, smooth, well polishing
Usage: Decoration, jewelry DIY, accessories