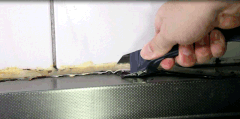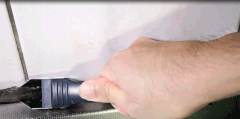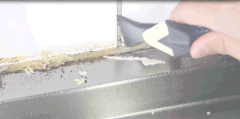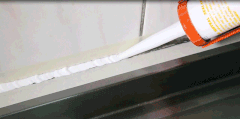 HIGH QUALITY Plastic Durable and no thorns,wearproof and solvent-resistance
INCLUDING 5 Silicone Pads. 5 different radius including 3R,6R,10R,13R,17R create variable round shapes
SHARP ANGLE Remover is applicable for dried caulk.
3 IN 1 Caulk Tool which is enough for removing old caulk and replacing a new caulk
-Use with the tool,saves half time to remove the dried caulk.
-NO WASTE of sealant,excess sealant could be saved on silicone pad.
-With 5 Sizes Radius Exchangeable Pads :3R,6R,10R,13R,17R for creating 5 shapes round angle.
-Ideal for corners,showers,windows.The smart dimension is applicable for interior and exterior caulking.
Material:Plastic/stainless steel
Package Contents:
-1 X gray 3 in 1 Caulk Remover and Smoother(INCLUDING 5 Silicone Pads. 5 different radius including 3R,6R,10R,13R,17R create variable round shapes)
Photo Show: